Description
• Safe Pass is designed to raise the standard of safety awareness in the Construction Industry
• Ensure that all site personnel undergo basic health and safety awareness training with the view to making a positive contribution to the prevention of accidents and avoidance of health hazards
• Maintain a register of personnel who have received such training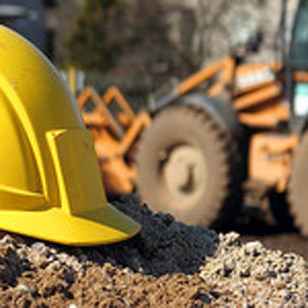 Content
• The Reasons for Promoting Safety
• Health and Safety at Work Legislation
• Accident Reporting and Emergency Procedure
• Accident Prevention
• Health and Hygiene
• Manual Handling
• Working at Heights
• Working with Electricity, Underground and Overhead Services
• Use of Hand Held Equipment and Tools
• Personal Protective Equipment
• Safe Use of Vehicles
• Noise and Vibrations
• Excavations and Confined Spaces
Requirements
• Must be over 16 years of age
• Bring along 1 x Passport Photo, PPS Number and Photo I.D.
Method of Delivery
• PowerPoint Presentation
• Videos
• Group Discussion
• Short multiple-choice assessment
Duration
1 Day
Certification
On completion of this programme, all participants will receive SOLAS Safe Pass registration card that will indicate that the holder has attended a formal course in health and safety awareness. Card expires every 4 years.
Basic First Aid(Emergency)
Description
This comprehensive one day programme is particularly suited to anyone who is likely to have to respond to emergencies in the home, workplace or in the community.
On completion of this basic first aid course participants will be able to:
• Deal with First Aid emergencies
• Understand and demonstrate essential lifesaving skills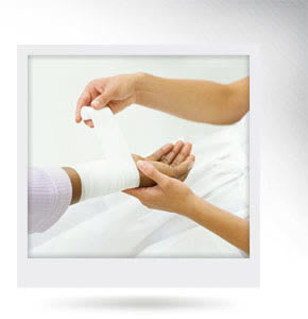 Content
• Principles of treatment
• Patient approach & examination
• Wounds and bleeding
• Head injuries
• Dressings and bandages
• Shock – fainting
• Unconsciousness
• Recovery position
• Asphyxia and its causes
• Cardiopulmonary resuscitation practical
• Treating foreign bodies, chemical splashes
• Burns and scalds
• Blood and the circulation System
• Fractures, Sprains, strains and dislocations
Method of Delivery
Classroom presentation and discussions are held throughout this basic first aid course. Course handouts, training records, evaluation forms are also provided.
Certification
Successful participants will receive a Basic First Aid Certificate. Certificate valid for 2 years.
Duration
1 Day
PHECC First Aid Responder
Description
PHECC First Aid Responder will be replacing QQI (FETAC) L5 Occupational First Aid from the 1st September 2017. From this date the HSA will only recognise PHECC FAR as meeting the needs of OFA in workplaces.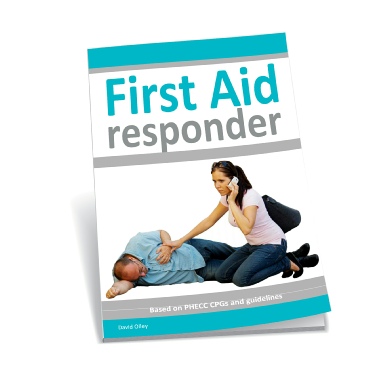 Course Content
Patient Assessment
Incident Procedures
Cardiac First Response (CPR & AED, Choking & Stroke)
Common Medical Emergencies (Asthma, Diabetes, Seizures, Poisoning & Fainting)
Injury Management & Shock (Bleeding, Bone Injuries, Sprains, Strains & Dislocations, Shock)
Care of the Unconscious Patient
Burns & Electrical Injury Care
Hypothermia & Hyperthermia
Information Management & Communications
The Well-Being of the First-Aid Responder
Requirements
PPS Number & D.O.B.
Method of Delivery
Classroom Presentation & Discussion, DVD & Practical Demonstration
Duration
3 Days (Can be completed in three consecutive days or one day per week for three weeks)
Certification
PHECC First Aid Responder. All participants will receive a certificate and a wallet-sized certification
card which is valid for two years.
Assessment
Participants complete a theoretical exam and skills assessments
QQI L5 Occupational First Aid – Refresher
Description
This course and open to anyone who currently holds a valid QQI L5 Occupational First Aid Certificate.
The Occupational First Aid Refresher course now includes Cardiac First Responder training in automated external defibrillators (AEDs) and administering aspirin for heart attack patients.
This 1 Day Refresher course covers a comprehensive range of topics to prepare the qualified Occupational First Aider to administer emergency care in the workplace. Participants will learn a high level of practical skill and theoretical knowledge, so that they can deal competently with any situation that may arise in the working environment.
All participants receive a comprehensive first aid manual.
Who Should Attend:
Anyone who wishes to maintain their Occupational First Aid status.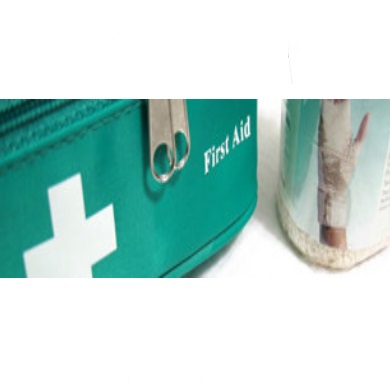 Requirements
• Valid QQI Level 5 Occupational First Aid Certificate and training provider certificate which must be within 2 years and 3 months on the day of Refresher.
• PPS Number & D.O.B.
Method of Delivery
• Classroom presentation
• DVDs & Practical demonstrations
• Discussions are held throughout course
Duration
1 Day
Certification
Successful participants will receive a Certificate which is valid for 2 years.
Maximum Participants
10
Assessment
Participants complete a theoretical exam and skills assessments as per the following:
Skills Demonstration
• Basic Life Savings Skills – 40%
• Basic OFA Skills Demonstration – 40%
Theory Examination
• Short Answer Questions – 20%
Description
Manual Handling is the transporting or supporting of loads by hand or using bodily force. Many people hurt their back, arms, hands or feet lifting everyday loads, not just lifting heavy objects.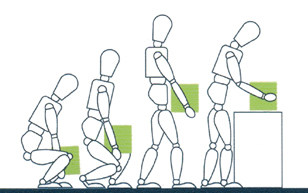 On completion of this course, participants will be able to:
• Perform specific Manual Handling tasks competently to a recognized standard
• Complete essential risk assessment prior to completing tasks
• Identify Ergonomic factors associated with their work activities
• Complete a series of exercises designed to improve strength, endurance and flexibility, the key components of physical fitness
Content
• Legislation (Common Law, 2005 SHWW Act, Safety, Health and Welfare at Work (General Application) Regulations 2007, Part 2, Chapter 4)
• Anatomy of the spine and mechanism of injury
• Fitness and flexibility requirements
• Specific hazards relevant to the workplace
• Manual Handling Risk Assessment
• Individual Risk Factors
• Practical Training & Techniques (lifting and handling of goods and materials).
• Procedures for dealing with unfamiliar loads
• Ergonomics: Practical application to workplace environment
Method of Delivery
PowerPoint Presentation
Practical Demonstration & Assessment
Duration
½ Day
Certification
Full certification of attendance is provided on successful completion of the course. Certificates are valid for 3 years
Maximum Participants
12
Assessment
Participants are required to complete a short multiple-choice assessment & practical demonstration.
Course Programme
Theory of fire and fire extinction
Chemistry of fire
Practical demonstrations of fire hazards
Spread of fire
Smoke behaviour
Classification of fires
Basic fire prevention
Evacuation procedures
How to make evacuation realistic
Participants will get practical use of fire extinguishers during the course.
Certification is valid for 3 years from date of certification.
Dates & Price of next course to be confirmed. Email for more details.