Essential Driver Training (EDT)
Important notice for learner drivers
If the date of issue of your first learner permit is on or after 4 April 2011, you must complete Essential Driver Training (EDT) before you are allowed to take your full driving test.
For the full EDT syllabus  click here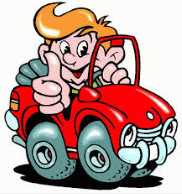 The EDT course consists of 12 one hour lessons, the lessons are listed below:
LESSON 1: CAR CONTROLS AND SAFETY CHECKS
LESSON 2: CORRECT POSITIONING
LESSON 3: CHANGING DIRECTION
LESSON 4: PROGRESSION MANAGEMENT
LESSON 5: CORRECT POSITIONING
LESSON 6: ANTICIPATION AND REACTION
LESSON 7: SHARING THE ROAD
LESSON 8: DRIVING SAFELY THROUGH TRAFFIC
LESSON 9: CHANGING DIRECTION (MORE COMPLEX SITUATIONS)
LESSON 10: SPEED MANAGEMENT
LESSON 11: DRIVING CALMLY
LESSON 12: NIGHT DRIVING

Since 1989 Professional Driver Training has been providing a structured life long safe driving program in every vehicle category with a team of qualified and experienced instructors. Our mission is to get you your driving test in the shortest possible time by compiling the best   schedule of driving lessons to meet your needs.
During all of our courses, your instructor will take you step-by-step through all of the techniques required to pass your test and drive competently and confidently.
Our Mock Test System is a proven method for passing your test first time by allowing you to experience driving test conditions before the actual test.
Our fleet of modern, compact cars are reliable, easy to handle and are ideal for preparing for or taking your driving test in! Our entire fleet is fully insured and each car is fitted with dual controls, so your instructor will always have control of the vehicle, guaranteeing your safety at all times.
Step 1
Driver Theory Test
www.theorytest.ie
€45.00*
Step 2
Apply for Permit
www.ndls.ie
€35.00*
Step 3
Complete 12 x EDT lessons @ €35.00 per lesson (Ask for current promotions)
Step 4
Apply for Practical Driving Test
www.rsa.ie
€85.00*
Total Cost:
€165.00
*- Please note that these prices are payable to bodies other than PDT. Prices are valid as of August 2016, please check the with the relevant bodies for prices 
Getting Ready for your Driving Test
This video is aimed at learner drivers and outlines the steps involved in getting ready for your driving test.
On the day of your Driving Test
The second video in this series outlines what to expect on the day of your test.
During your Driving Test
This video covers what will happen during the driving test itself.
EDT Essential Driver Training
This video covers the Essential Driver Training programme, known as EDT, in more detail.
Roles and Responsibilities for the Learner Driver in Ireland
This video will outline the roles and responsibilities of the learner driver as they learn to drive.
Sponsor Roles & Responsibilities in Ireland
This video is aimed at the sponsor, as they help and support the learner driver.
Approved Driving Instructor Roles & Responsibilities in Ireland
This video is aimed at the instructor, as they teach the learner driver.